DON'T WORRY, EAT HAPPY
Welcome to Happy Camper OLD TOWN
Hours
M-W 3:30PM–12AM
Th 3:30PM–2AM
F 11AM–2AM
Sa 10:30AM–3AM
Su 10:30AM–12AM
Must be 21+ to enter unless accompanied by a parent or legal guardian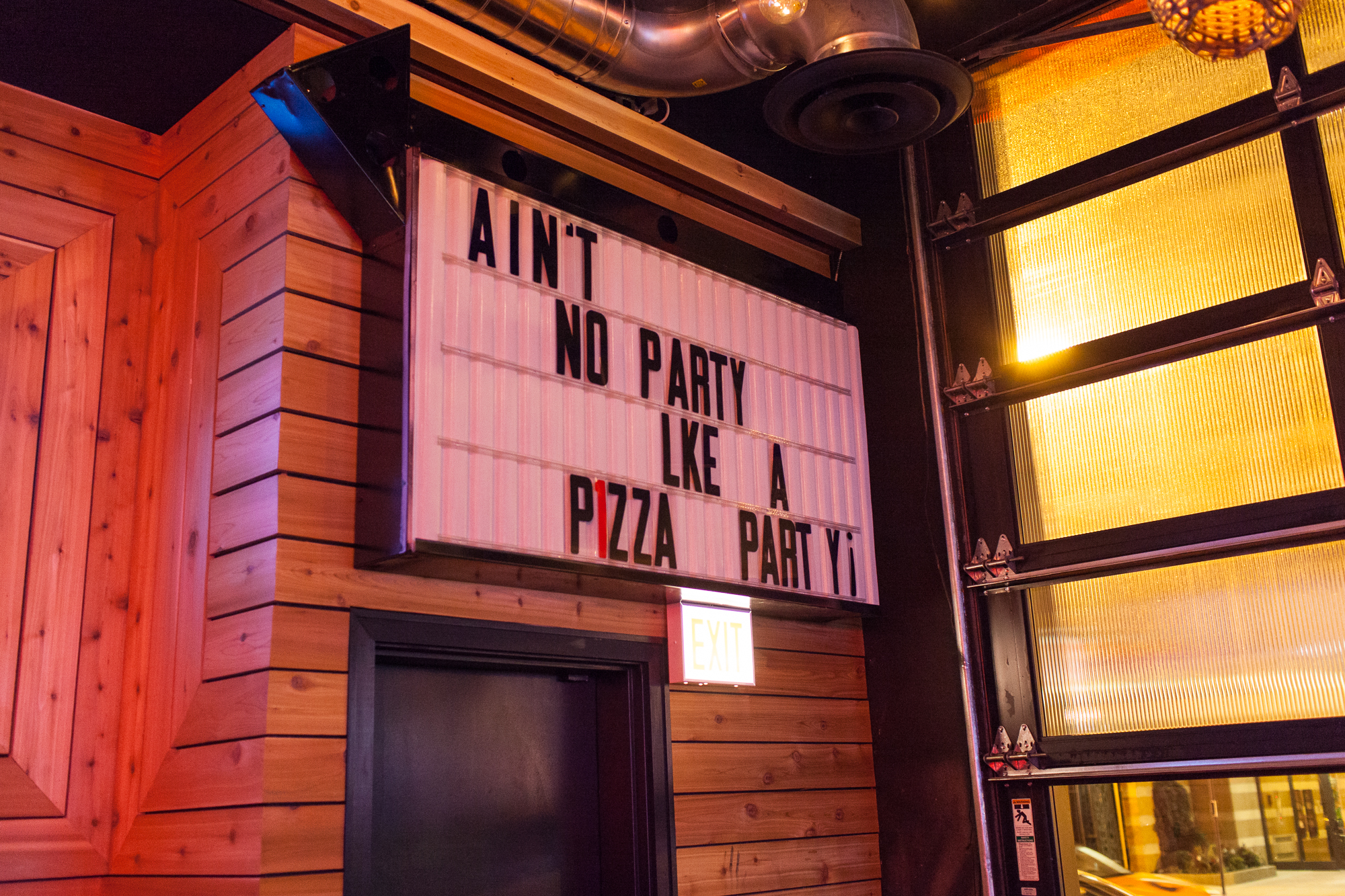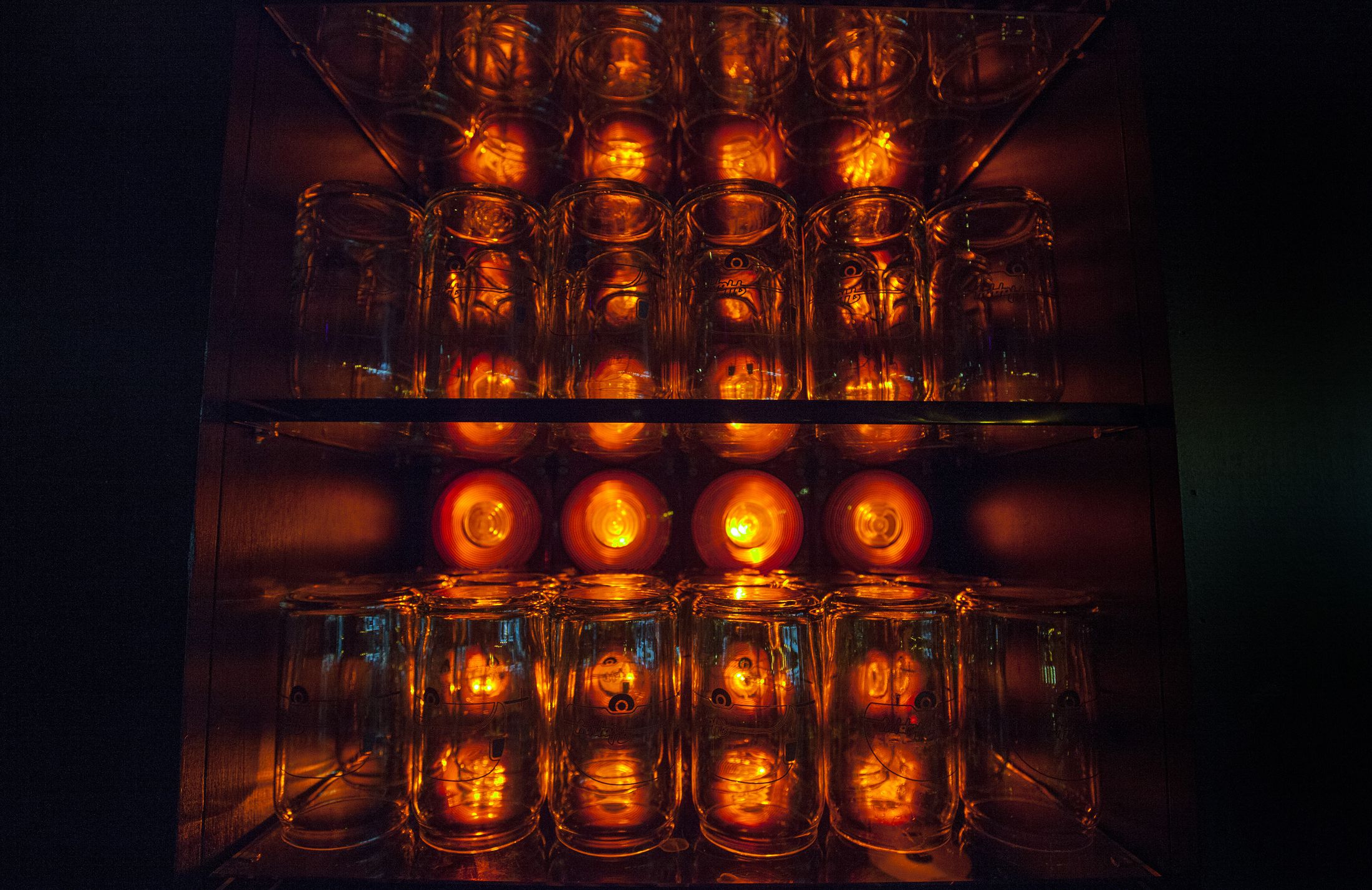 $

11, $20, $29
PEPPERONI
Pepperoni & marinara
$

13, $24, $34
PETER
Pepperoni, blackened chicken, bacon, red onions, cheddar & BBQ sauce
$

13, $24, $34
MIKE
Italian sausage, sun-dried tomatoes, red onions, parmesan & spinach/ricotta sauce
$

13, $24, $34
JOSH
Pulled pork, pineapples, jalapeños & BBQ sauce
$

13, $24, $34
MATT
Canadian bacon, pepperoni, italian sausage, mushrooms, green peppers, black olives, cheddar & our ranch sauce
$

13, $24, $34
CURT
Pepperoni, italian sausage, mushrooms & marinara
$

12, $22, $31
TIM
Pepperoni, pepperoncini & marinara
$

13, $24, $34
KEN
Pepperoni, mushrooms, romas, red onions & marinara
$

13, $24, $34
BENJAMIN
Italian sausage, green peppers, black olives & marinara
$

12, $22, $31
JAY
Canadian bacon, pineapple & marinara
$

13, $24, $34
CHRIS
Meatball, giardiniera & marinara
$

13, $24, $34
TONY
Prosciutto, spinach, caramelized onion, sundried tomato, balsamic, goat cheese & cream cheese
$

10, $18, $27
CHEESE
Mozzarella, provolone, parmesan & marinara
$

12, $22, $31
GAURAV
Portabellas, sun-dried tomatoes, goat cheese & spinach/ricotta sauce
$

12, $22, $31
MARTI
Sun-dried tomatoes, artichoke hearts, feta, garlic & olive oil
$

12, $22, $31
PAT
Romas, sun-dried tomatoes, parmesan & pesto
$

12, $22, $31
SCOTT
Sun-dried tomatoes, kalamata olives, artichoke hearts, feta & pesto
$

12, $22, $31
LINDA
Spinach, roasted red peppers, onions, mushrooms, oregano, feta, parmesan, garlic & olive oil
$

12, $22, $31
MOM (NO CHEESE)
Roasted red peppers, onions, black olives, mushrooms, pepperoncinis, artichoke hearts & marinara (Mozzarella? add 2, 3, 4)
$

13, $24, $34
LANCE
Artichoke hearts, kalamata olives, spinach, sun-dried tomatoes, roasted garlic, feta, garlic & olive oil
$

13, $24, $34
GLENN
Broccoli, romas, green peppers, roasted garlic, kalamata olives, artichoke hearts, portabella mushrooms, feta & marinara
$

12, $24, $34
TORY
Romas, artichoke hearts, roast garlic, fresh basil, feta & olive oil
GREG
Blackened chicken, pepperoni, jalapeños, sour cream, romas, green onions, cheddar & cream cheese
CLAY
Roasted chicken, bacon, diced romas, onions, parsley, cheddar & our ranch sauce
GRANDMA
Roasted chicken, onions, green peppers, pepperoncinis, romas, cilantro & BBQ sauce
DIME PIECE
Blackened chicken, fresh jalapeños, chili flakes, cream cheese base
CARMEN
Blackened chicken, black bean corn salsa, house salsa, olives, red onions, diced romas, sour cream, lettuce, cheddar, garlic & olive oil
MARY
Roasted chicken, olives, romas, sundried tomatoes & pesto
ED
Roasted chicken, bacon, spinach, red onions, roasted garlic, diced romas, parmesan & cream cheese
STEVE
Buffalo chicken, celery, carrots, gorgonzola, garlic & olive oil
Or BUILD YOUR OWN! Just pick a sauce from: pesto, marinara, spinach/ricotta, or garlic/olive oil, then add any topping from up top. It's $10 10", $18 14", and $27 18" (plus toppings)!
Whole-wheat crust is available for an extra $1 on smalls & mediums. Gluten-free crust is available for $3 on any small.
$

10
GOAT STIX
Beer-basted bread sticks served with goat cheese marinara
$

10
MOZZARELLA BREAD STICKS
Mozz, provolone, shake cheese, oregano, served with marinara
$

9
POTATO SKINS
Pulled pork, bacon bits, cheddar cheese, sour cream, green onion, with a side of honey mustard
$

9
BEAN DIP
Refried and black bean corn salsa, sour cream, cheddar, and jalapeño-avocado spread
$

8
GARLIC ROASTED
Fresh baguette, oven-roasted garlic heads, diced tomatoes with a gorgonzola-basil spread
$

5
CHIPS & SALSA
A rich & kinda spicy salsa with tortilla chips
$

9
HUMMUS PLATE
Olives, sun dried tomatoes, feta, veggie stix and pita
$

8
JALAPENO HOMIES
Jalapeño, cream cheez, bacon, cheddar, tomato, BBQ sauce
$

11
MEATBALL
Veal, pork and beef with crostinis, parmesan and marinara
Make any salad a wrap for $3, Add chicken to any salad for $3
$

10
WELLS STREET
Mixed greens, mandarin oranges, avocado, bacon bits, onions, gorganzola & our lemon poppy seed dressing
$

9
CAESAR
Romaine, croutons, parm & caesar dressing
$

12
BLACKEND CHICKEN CAESAR
The caesar with blackened chicken & sun-dried tomatoes
$

9
GARY'S GREENS
Romas, red onions, kalamata olives, feta with our gorgonzola vinaigrette
$

10
TRIXIE
Romaine, cucumbers, red onions, red peppers, croutons, cheddar & our ranch
$

10
SPINACH
Dried cranberries, grapes, apples, goat cheese & cherry vinaigrette
$

12
KALE COBB
Kale, diced romas, hard-bolied egg, bacon bits, crumbled gorganzola, smoked ham, avocado, chives & our ranch
$

10
SESAME SOY
Mixed greens, almonds, bean sprouts, red peppers, carrot threads, mandarin oranges, red cabbage & crispy wonton
$

12
BUFFALO CHIX
Romaine, buffalo-style chicken, cucumbers, carrot threads, tomatoes, croutons, red peppers, red onions, tortilla strips & our bleu cheese dressing
$

6
SOUPS
Creamy mushroom or chicken lime
$

13
VEGGIE
Mozzarella, provolone, portabellas, artichoke hearts, black olives & sundried tomatoes
$

13
MEAT
Marinara, mozzarella, provolone, pepperoni & canadian bacon
$

14
TURKEY
Turkey, bacon, cheddar, side of avocado slices & our ranch dressing
$

14
SMOKED HAM & AVOCADO
Smoked ham, mozzarella, provolone, Tillamook cheddar, our ranch dressing & avocado slices
$

14
MEATBALL
Marinara, mozzarella & a side of giardiniera
These cocktails are 12 bucks
MULE
Stoli Vodka, Lime & Ginger (Keep the copper mug for an additional 15)
GREAT SCOTT
Gin, Basil, Lime, Demerara Sugar
PINK FLAMINGO
Tequila, Pomegranate, Lime, Soda, Jalapeño
THE HOOCH
Cruzan Rum, Lemon, Mint, St. Germain (Pitcher for four is 34)
DIXIE CUP
Rye, Mint, Cherry, Orange & Orange Bitters
TRAILER PARK QUEEN
Sparkling Wine, St. Germain, Lemon Twist
THE UMBRELLA
Steigl Grapefruit, Greyhound
DIRTY, LIKE YOUR MOM
Dirty Tito's Martini
TRASHY TEA
Our take on a John Daly
MATCHA MAMA
Matcha, Lemonade & Stoli Vodka
These cocktails are 15 bucks
A-LOTTA COLADA
28oz of Stillhouse Coconut Whiskey, Rum Cream and Pineapple Juice
CANTEEN-A-RITA
26oz of Tequila, Triple Sec, lemon juice, lime juice, Demerara sugar and OJ
A shot (and a good time) is 5 bucks
Lagunitas Little Sumpin' Sumpin'
Not Your Father's Root Beer
$10/glass, $18/carafe, $34/bottle
(Add fresh fruit to any carafe for $2)
Evolution White Blend - 48
Langlois-Chateau Sancerre - 48
Party On, Campers
Private space can only be reserved for parties over 15 people.
Two: $2.50, Three: $3.50
WARM DONUTS
From Do-Rite Donuts
Two: $2.50, Three: $3.50
$

12
PULLED PORK HASH
BBQ Pork, Fried Egg, Potatoes, Mushrooms, Onion, Cheddar, Sour Cream, Salsa
$

12
AVOCADO TOAST
Our guacamole spread topped with goat cheese and a fried egg
$

12
BREAKFAST BURRITO
Refried Beans, Tater Tots, Bacon, Eggs, Cheddar, Tomatoes, Salsa and Sour Cream
$

12
BREAKFAST CALZONE
Potatoes, Egg, Onion, Peppers, Cheddar, Salsa, Sour Cream
$

12
BREAKFAST ZA
Cracked Eggs, Bacon, Cheddar, Black Pepper
$

11
BREAKFAST SLIDERS
Bacon, cheddar, honey mustard and a fried egg on Hawaiian rolls
$

12
BREAKFAST SANDWICH
Bacon, cheddar, fried egg, arugula, and a side of honey mustard
$

12
CHIA PUDDING
Almond milk, chia pudding, banana, strawberry preserves, puffed rice, and toasted coconut snowflakes
$

14
CHICKEN & WAFFLES
With honey butter and maple syrup
$

10
MIMOSA
Decent sparkles and real good juice
$

30
GIULIANA PROSECCO
A whole damn bottle with a side of OJ or grapefruit juice
$

8
MICHELADA
Our take on a classic, made with Modelo
$

11
BLOODY
Garnished with a cold slice
$

12
HANGOVER COFFEE
Vanilla vodka, cold brew coffee, topped with a Do-Rite Donut